Porcelain Veneers – Leesburg, VA
Get a Movie Star
Quality Smile
You don't need a hit movie or album to have a truly stellar smile. For many people, they can get the exact same treatment as their favorite stars: veneers. In as little as two appointments, Dr. McBryde can place custom-made veneers to completely renew someone's look while making any imperfections instantly disappear. To learn more about how porcelain veneers from our Leesburg, VA cosmetic dentist work and what they could do for you, give All Smiles Leesburg a call today.
Why Choose All Smiles Leesburg for Porcelain Veneers?
Highly Respected & Skilled Cosmetic Dentist
Only Use the Best & Longest Lasting Materials
Friendly Dental Office & Low-Pressure Environment
What are Porcelain Veneers?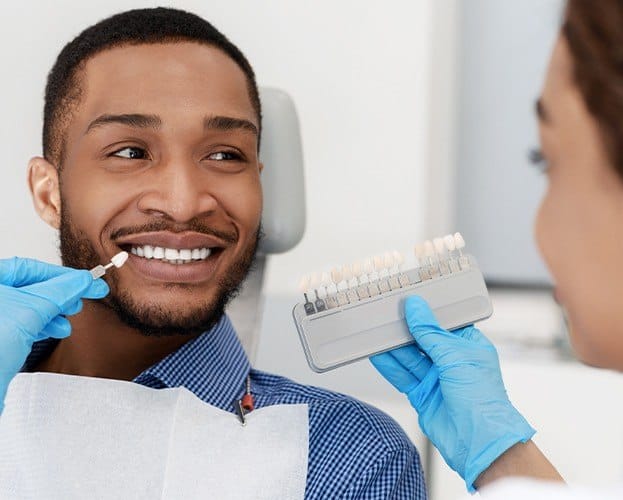 For those who are looking to completely customize the look of their smile through a minimally invasive procedure, dental veneers are an excellent option. Rather than having teeth prepared and covered with a dental crown, veneers are a less invasive and more cost-effective method of customizing the smile.
When preparing the tooth for a veneer, a very small amount of enamel is removed from the surface of the tooth. It's always best to preserve as much natural tooth structure as possible. Veneers are thin layers of porcelain or composite which are attached directly to the surface of the natural tooth. The size, shape, and shade of veneers can be completely customized.
Benefits of Porcelain Veneers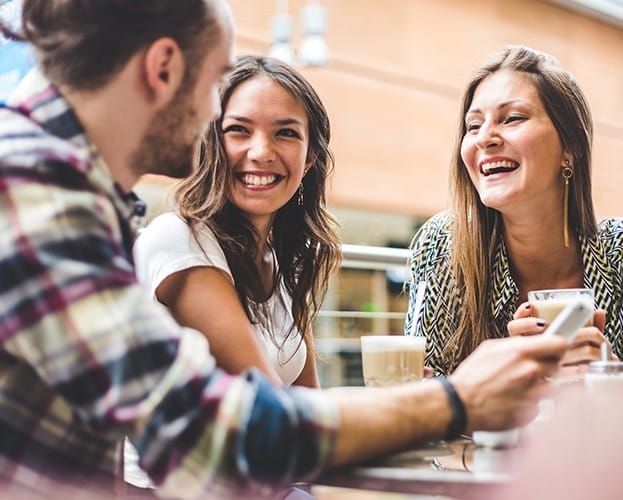 Below are some of the most common benefits of dental veneers:
Correcting slightly misaligned teeth
Closing gaps in the smile
Customizing the shape of teeth
Customizing the color of teeth (achieving the "Hollywood"-white smile)
Improved self-confidence
Things to Consider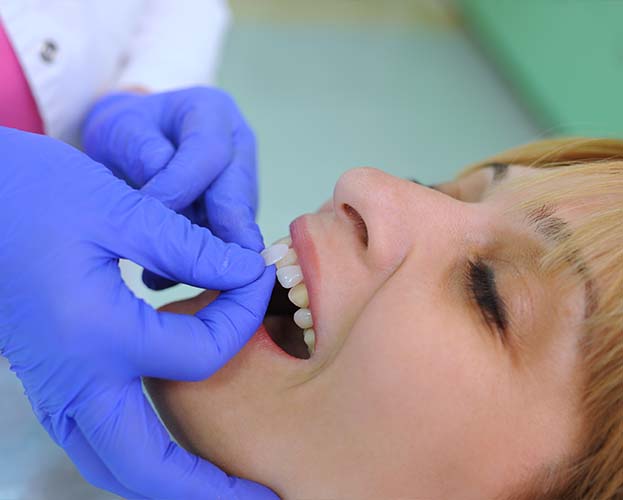 There are some things to first consider before pursuing veneer treatment. Below are some examples of conditions that may have a negative impact on veneer placement:
Bruxism (Teeth Grinding): Pressure that is placed on the teeth from excessive grinding may cause the veneers to become loose or chipped. In some cases, a protective mouthguard may be worn to protect your veneers, but it's best to discuss your options with Dr. McBryde.
Gum Disease: Gum disease is a bacterial infection that has the potential to lead to loose teeth and eventual tooth loss. It's crucial to ensure that the teeth that are receiving veneers are strong and healthy.
Extensive Damage or Decay: As previously mentioned, veneers must be applied to strong and healthy teeth. If the tooth that you wish to restore with a veneer has damage or decay, the health of the tooth must be restored before veneer placement.
Here at All Smiles Leesburg, we will conduct a thorough examination to ensure that you are a candidate for veneers. Your treatment options will be discussed with you at length.
How Are Dental Veneers Applied?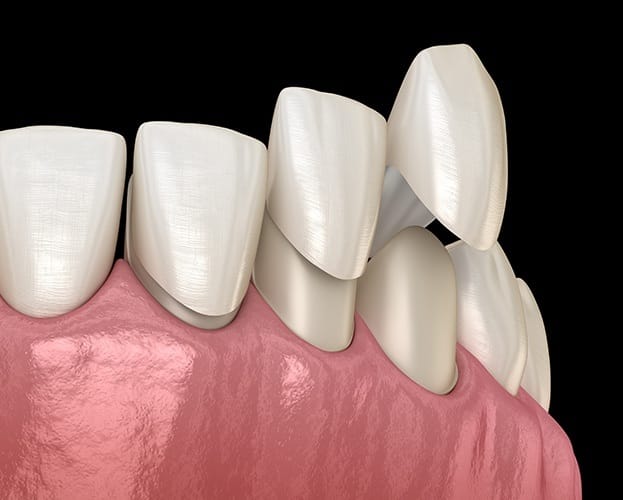 Impressions are taken. These impressions are used to make the veneers.
A thin layer of enamel will be removed from the surface of the teeth to make room for the veneers.
Temporary veneers are fabricated and applied to the surface of the teeth. Impressions are sent out for the fabrication of the permanent veneers.
The patient will wear their temporary veneers for about a week or two; this allows them to test the look and feel of their permanent veneers.
Once the permanent veneers are fabricated, the patient will return to have them applied.
The temporary veneers are removed, and the permanent veneers are cemented into place.
The veneers will be polished, and the bite will be adjusted as needed. The patient may then leave with their beautiful new smile.
Veneers do not require any special care; simply brushing, flossing, and attending routine cleaning appointments will ensure their longevity. When well-cared for, veneers can last anywhere between 10-15 years.