Porcelain Veneers – Leesburg, VA
Get a Movie Star
Quality Smile
You don't need a hit movie or album to have a truly stellar smile. For many people, they can get the exact same treatment as their favorite stars: veneers. In as little as two appointments, Dr. McBryde can place custom-made veneers to completely renew someone's look while making any imperfections instantly disappear. To learn more about how porcelain veneers from our Leesburg, VA cosmetic dentist work and what they could do for you, give All Smiles Leesburg a call today.
Why Choose All Smiles Leesburg for Porcelain Veneers?
Highly Respected & Skilled Cosmetic Dentist
Only Use the Best & Longest Lasting Materials
Friendly Dental Office & Low-Pressure Environment
What are Porcelain Veneers?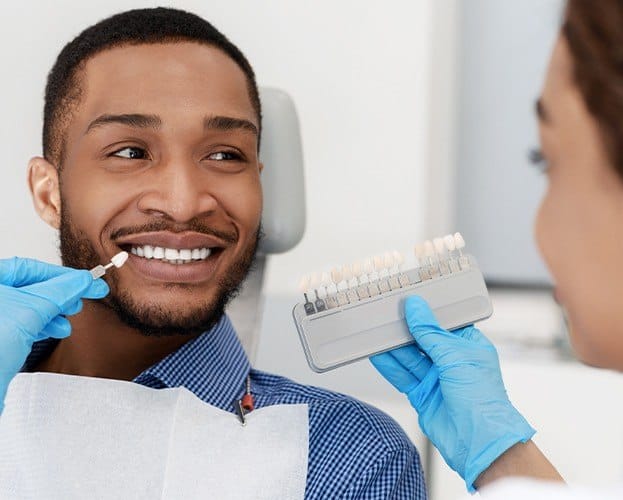 For those who are looking to completely customize the look of their smile through a minimally invasive procedure, dental veneers are an excellent option. Rather than having teeth prepared and covered with a dental crown, veneers are a less invasive and more cost-effective method of customizing the smile.
When preparing the tooth for a veneer, a very small amount of enamel is removed from the surface of the tooth. It's always best to preserve as much natural tooth structure as possible. Veneers are thin layers of porcelain or composite which are attached directly to the surface of the natural tooth. The size, shape, and shade of veneers can be completely customized.
Benefits of Porcelain Veneers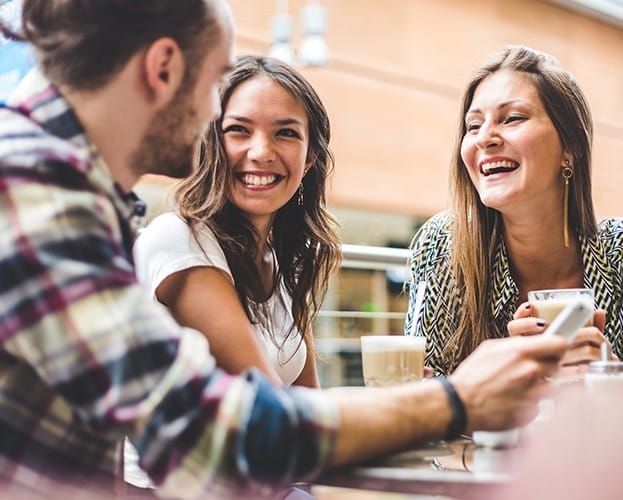 Below are some of the most common benefits of dental veneers:
Correcting slightly misaligned teeth
Closing gaps in the smile
Customizing the shape of teeth
Customizing the color of teeth (achieving the "Hollywood"-white smile)
Improved self-confidence
Things to Consider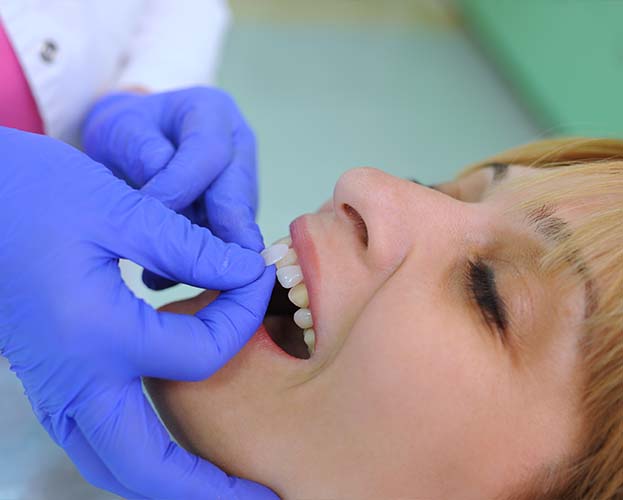 There are some things to first consider before pursuing veneer treatment. Below are some examples of conditions that may have a negative impact on veneer placement:
Bruxism (Teeth Grinding): Pressure that is placed on the teeth from excessive grinding may cause the veneers to become loose or chipped. In some cases, a protective mouthguard may be worn to protect your veneers, but it's best to discuss your options with Dr. McBryde.
Gum Disease: Gum disease is a bacterial infection that has the potential to lead to loose teeth and eventual tooth loss. It's crucial to ensure that the teeth that are receiving veneers are strong and healthy.
Extensive Damage or Decay: As previously mentioned, veneers must be applied to strong and healthy teeth. If the tooth that you wish to restore with a veneer has damage or decay, the health of the tooth must be restored before veneer placement.
Here at All Smiles Leesburg, we will conduct a thorough examination to ensure that you are a candidate for veneers. Your treatment options will be discussed with you at length.
How Are Dental Veneers Applied?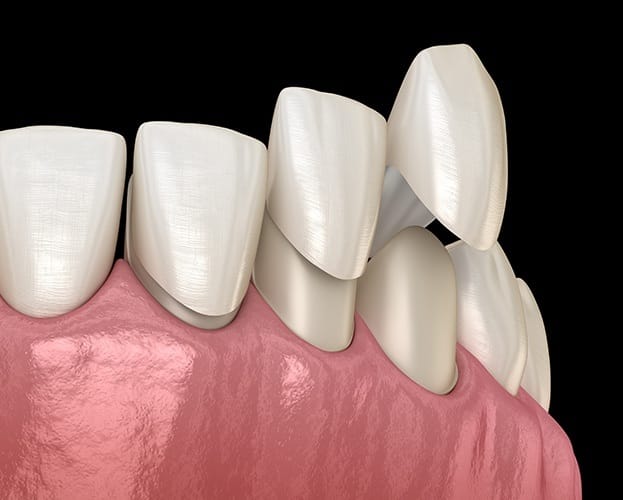 Impressions are taken. These impressions are used to make the veneers.
A thin layer of enamel will be removed from the surface of the teeth to make room for the veneers.
Temporary veneers are fabricated and applied to the surface of the teeth. Impressions are sent out for the fabrication of the permanent veneers.
The patient will wear their temporary veneers for about a week or two; this allows them to test the look and feel of their permanent veneers.
Once the permanent veneers are fabricated, the patient will return to have them applied.
The temporary veneers are removed, and the permanent veneers are cemented into place.
The veneers will be polished, and the bite will be adjusted as needed. The patient may then leave with their beautiful new smile.
Veneers do not require any special care; simply brushing, flossing, and attending routine cleaning appointments will ensure their longevity. When well-cared for, veneers can last anywhere between 10-15 years.
Understanding the Cost of Veneers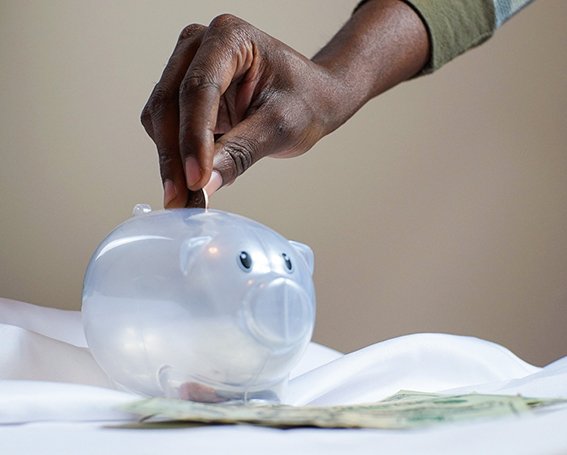 Cosmetic dentistry isn't only for the rich and famous. People from all walks of life can achieve a flawless smile thanks to a variety of treatments, like veneers. Although they are associated with a hefty price tag, they are more affordable than many people realize. Various factors affect the cost of veneers in Leesburg, but we strive to keep them affordable for everyone. We'll help you achieve the smile of your dreams without spending a fortune.
Cost VS Cosmetic Dentistry: What's Right For Me?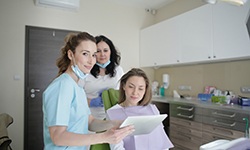 There's not a cookie-cutter treatment to create a flawless smile. Every mouth is unique and everyone has different goals. After assessing your smile and learning more about your preferences, your cosmetic dentist in Leesburg will explain all your treatment options, which can include:
Braces: Braces can correct even the most complex bite and alignment issues. Whether metal braces or clear aligners, you can achieve a straight, healthy smile in 12 to 24 months. Although they are effective, they are a big commitment if you only need to make minor movements.
Teeth Whitening: Teeth whitening can resolve surface stains to get your smile up to 8 shades brighter. Your results can last for several years with the right maintenance. While teeth whitening can turn back the clock, it isn't effective for all types of discoloration.
Direct Bonding: A resin material can fix several minor imperfections, like dark stains or chips. The budget-friendly solution will match the color of your enamel, so no one will notice it is there. The resin can last for 5 to 10 years before needing to be replaced.
Veneers: Veneers provide a lot of bang for your buck because they can cover several imperfections using one treatment. A veneer covers the front surface of a tooth to improve its color, size, and shape. When bonded to the teeth most visible when smiling, they can hide stains, chips, cracks, and gaps between teeth. You can have a picture-perfect smile in just a few weeks. Your investment can last for a decade or longer with the proper care.
After creating your treatment plan, we will provide you with an estimate and explain the fees. We will also review your payment options to find the solutions you need to accommodate your budget.
How to Make Veneers Affordable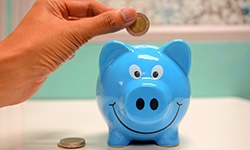 A confident smile isn't out of reach. We provide several payment solutions, including:
Traditional Payments: Our office accepts all traditional payment methods, including cash, checks, and credit cards.
Dental Insurance: Although dental insurance typically doesn't cover elective procedures, you may be able to use your benefits to offset the cost of certain steps in your plan. We will work on your behalf with your dental insurance to maximize any applicable benefits.
Third-Party Financing: Pay for your new smile using monthly installments through a third-party financing company, like CareCredit.
If you have any questions about your payment options, or you are ready to schedule your consultation for a flawless smile, contact our office today.
Veneers FAQs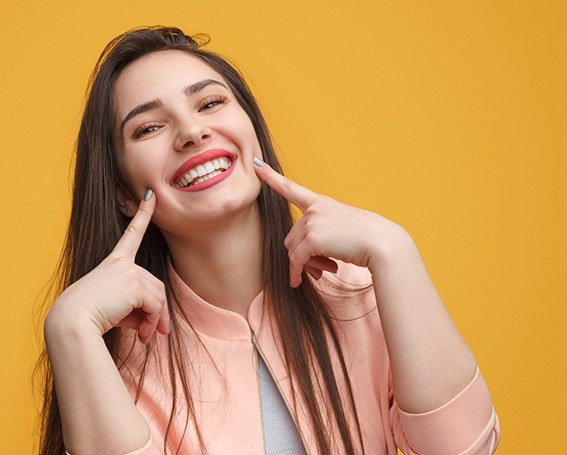 As one of the most popular cosmetic procedures in dentistry, veneers in Leesburg can be life changing! But we understand that you may have some concerns before getting started with treatment. Although you are definitely welcome to come to your consultation with these questions, we've taken the opportunity to answer a few of the most common ones here. If you are ready for a conversation about veneers, just reach out to our team and schedule your appointment!
Are Veneers Permanent?
Yes, the process of getting veneers is permanent, which means that you cannot change your mind about it later on. In order to place the veneers, a small portion of enamel is irreversibly removed to make room for the porcelain shell. The veneers themselves tend to last about 10 to 15 years before needing replacement. To keep them in good condition for as long as possible, you will need to maintain them, which consists of daily brushing and flossing and regular dental checkups and cleanings.
What Happens to the Teeth Under Veneers?
Before the veneers are adhered, the teeth have to be slightly reduced only on the front surface. The rest of the tooth remains completely intact. This is a permanent change to your teeth's structure, but the veneers replace this lost enamel, protect your teeth, and prevent any sensitivity. To keep your teeth, along with your veneers, in excellent condition, you need to take care of them as you normally should through everyday oral hygiene and routine dental visits.
Do Veneers Feel Like Real Teeth?
Most patients tell us that their custom veneers feel completely natural. After all, the teeth's nerves are still there, and only the front part is affected. You may have some issues with your temporary veneers because these were not fabricated for your specific set of teeth. However, within a few weeks, your permanent veneers will be ready, and you can get back to daily functions without thinking much about your teeth—other than how amazing they look!
Is It Painful to Get Veneers?
During the process of removing some of the front enamel, you may experience a little discomfort or sensitivity. That's why we usually use a local anesthetic first to numb the area. As a result, you shouldn't feel anything uncomfortable during either the preparation procedure or the placement of your custom veneers. As the anesthetic wears off, you could feel very temporary sensitivity. However, your veneers should have a realistic feel and not cause you any discomfort.