Restorative Dentistry – Leesburg, VA
Make Your Smile
Like New Again
The teeth can fall victim to any number of issues, and whether a patient is dealing with decay, a crack, or a completely broken tooth, both can cause minor problems now and major ones down the line. The only way to avoid further headaches is to have the teeth repaired, which Dr. McBryde can do using high-quality, natural-looking options for restorative dentistry in Leesburg, VA. With her, she'll ensure that your smile's best days are ahead of you, and you can learn more about your options by giving All Smiles Leesburg a call.
Why Choose All Smiles Leesburg for Restorative Dentistry?
Kind & Compassionate Dental Team
Highly Skilled
& Respected Dentist
Convenient Location with Plenty of Parking
Tooth-Colored Fillings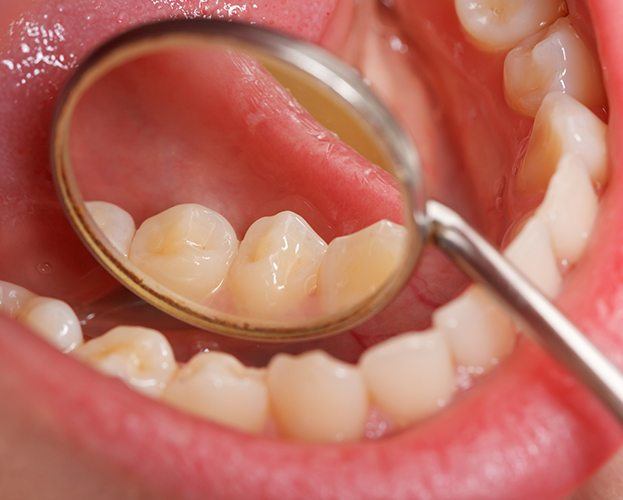 Instead of metal, our fillings are made using composite resin, a material that can be perfectly shaded to blend in with the surrounding enamel. This results in a restoration that can't be seen whenever a patient smiles or takes a bite of food. And, the resin is able to fill smaller spaces compared to traditional metal, so more healthy enamel can be preserved during placement, leading to a stronger, longer-lasting repair.
Dental Crowns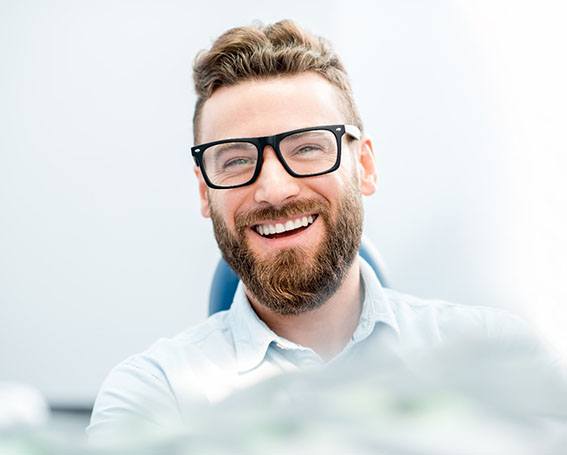 Are your teeth severely damaged or decayed? If so, we can restore the remaining structure with high-quality dental crowns in Leesburg! Each three-dimensional cap is placed over the entire visible portion of a tooth, strengthening your smile. Our team will make sure your results are durable, natural-looking, and stunning. Dental crowns are designed to withstand the forces of your bite, lasting years to come with the right care.
Learn More About Dental Crowns
How Are Dental Crowns Placed?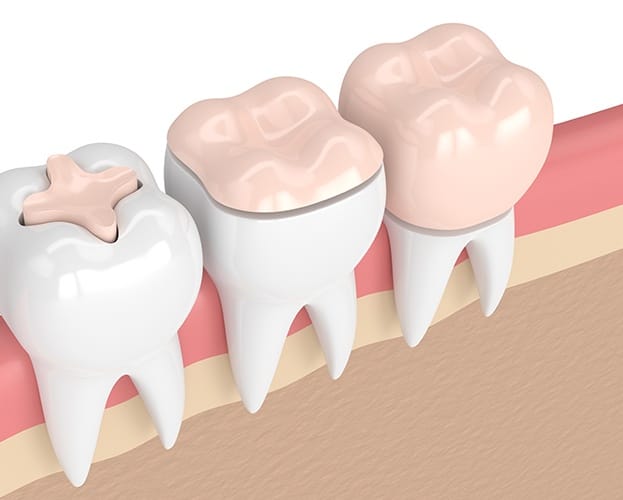 Crowns are typically placed over teeth that have had extensive restorative work done, such as a large filling or a root canal. A crown may also be used as a restorative solution for a chipped or broken tooth. After the restorative work has been completed, the tooth is shaved down around on all sides to make room for the crown. Here at All Smiles Leesburg, a set of modern digital impressions is taken, and a temporary crown is inserted into the mouth while the permanent crown is fabricated using the impressions. The patient returns to the dental office in about a week or two to have the permanent crown cemented into place. The crown then looks and functions just like a natural tooth.
Full-Mouth Reconstruction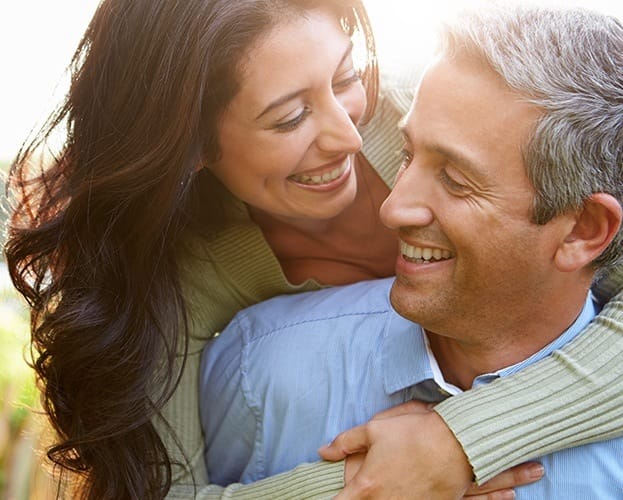 Can't remember the last time you went to the dentist? Do you have several decayed, broken, or missing teeth? We can help you recover both your smile and oral health using a full-mouth reconstruction. This will be a personalized treatment plan that combines restorative and cosmetic procedures to address all of your issues at once while giving you an appearance you'll love. Every reconstruction is different, but the result is always the same—a revitalized smile and confident patient.