Children's Dentistry – Leesburg, VA
A Healthy Smile
Starts Here
A child's oral development is extremely important to their ability to speak, eat, and feel confident every day. Dr. McBryde has a lot of experience treating children, and she even started a baby clinic in Ohio during her residency. She knows how to keep little ones completely comfortable and relaxed during appointments, and here, the only reason most kids cry is because they don't want to leave (seriously!). If you're ready to not worry about your child's oral health, just give us a call today to schedule an appointment for children's dentistry in Leesburg, VA.
Why Choose All Smiles Leesburg for Children's Dentistry?
Dentist with
Pediatric Experience
Extremely Friendly & Compassionate Team
Convenient Location with Plenty of Parking
Dental Checkups
& Teeth Cleanings for Kids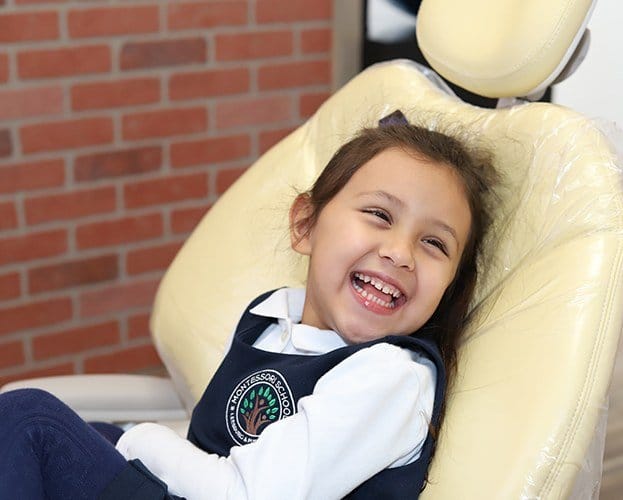 Initially, our main goal with checkups and cleanings for young children is to help them become familiar with our dental office so they feel right at home. This makes future appointments much easier and allows them to form a positive relationship with dental care. In addition to monitoring their oral development and checking for cavities, we'll also provide vital education so they learn the basics about taking care of their teeth between dental visits.
Infant Dental Care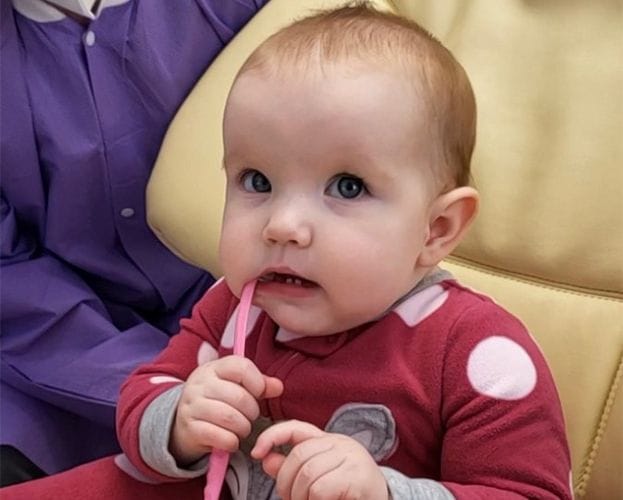 Dr. McBryde is happy to see infants and perform gentle screenings to ensure your favorite smile gets a great start. For parents, she recommends lightly cleaning your child's gums after every feeding and snack to prevent infections, and be sure to not let them fall asleep with a bottle in their mouth if it contains anything other than unflavored water. If you have any other questions about your baby's smile, you are always welcome to call us and ask!
Dental Sealants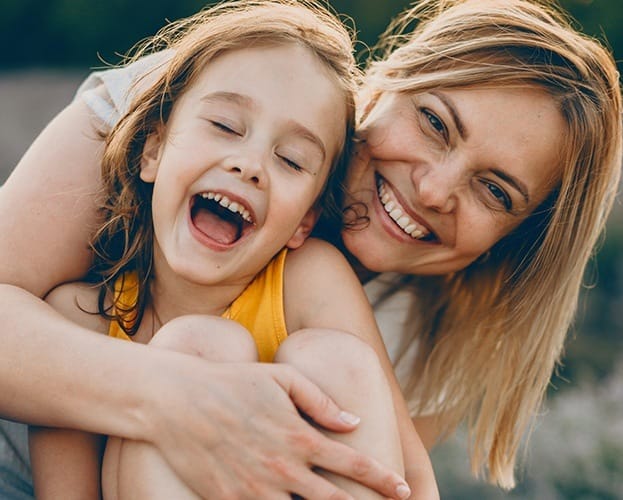 While a child is still learning how to brush, their back teeth are particularly vulnerable to developing cavities, as they can be easy to miss (even many adults do this). To help, we can place a thin, clear layer of dental plastic over the molars so that plaque, food particles, and bacteria can't damage the enamel. The procedure only takes a few minutes, and sealants can easily last for 10 years with minimal maintenance.
Tooth-Colored Fillings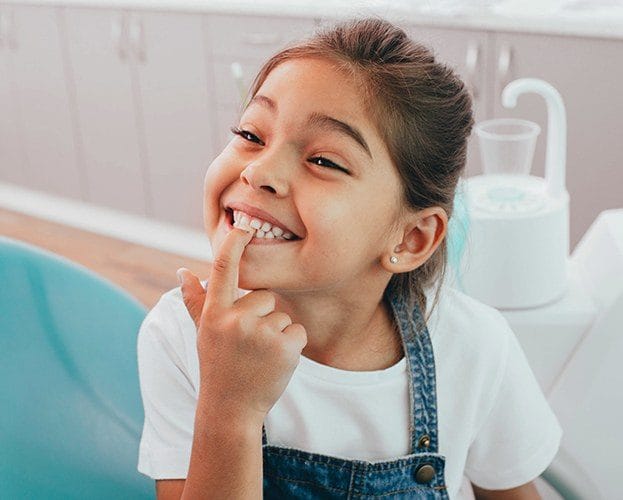 Despite everyone's best efforts, it's still relatively common for a child to develop a cavity. Should this happen to your child, don't worry, we can fix it with a tooth-colored filling that no one will be able to see. These are made of a composite resin that we can match to the shade of your child's enamel so that the final restoration is practically invisible. Plus, it doesn't cause sensitivity like old, metal fillings.
When Should My Child Have Their First Dental Appointment?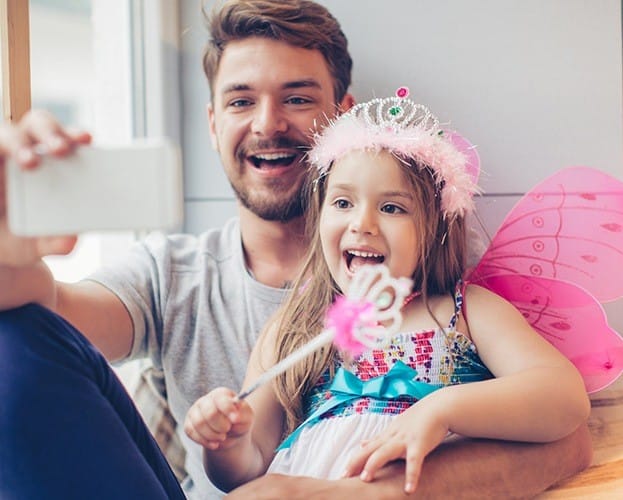 It is typically recommended to have your child visit the dentist no later than their first birthday - ideally between the ages of six and twelve months. Even if your child has not had their first tooth erupt, they will still benefit from a visit to our Leesburg dental office; their first appointment is a great time for a comprehensive examination to be completed, and the earlier they become accustomed to and comfortable with visits with the dentist, the better. Your child's first few pediatric dental appointments in our Leesburg dental office will be used to help your little one feel comfortable, and Dr. McBryde and her team will work to begin introducing proper home care methods to help your child build a long-lasting relationship with their dental health.
Pediatric Dental Conditions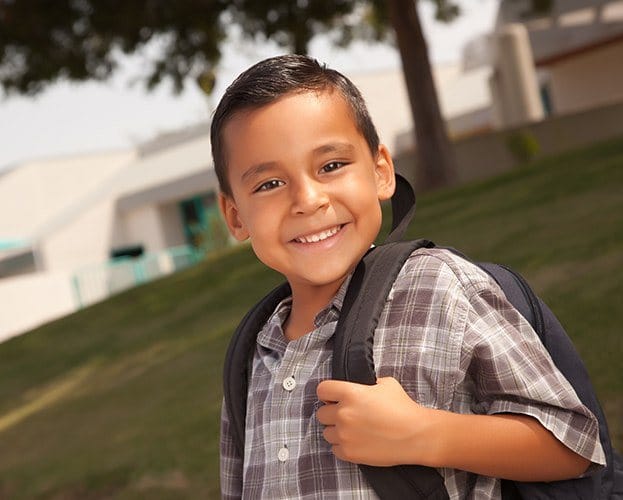 Children often face many of the same oral conditions that adults face. Some common early childhood dental conditions include:
Cavities: Dental decay is one of the most common childhood diseases. In fact, it's currently estimated that 60% of children will be affected by tooth decay by the age of five. Proper home care combined with a healthy diet and regular dental visits will help your little one avoid tooth decay.
Malocclusion: Problems with the bite are quite common in children who use pacifiers or have a tendency to suck their thumbs past the age of 4 or 5. All Smiles Leesburg is proud to offer orthodontic treatment to correct your child's bite. If you're having trouble stopping these habits, our team can show you how to take a positive approach to helping your child.
Baby Bottle Tooth Decay: Children that are given sippy cups or bottles for extended periods of time - for instance, taking them to bed with them - face a much higher risk of tooth decay. Juice, formula, and cow's milk contain harmful sugars that have the potential to lead to decay if left on the surface of the teeth for an extended amount of time. Limiting drinking from bottles or sippy cups to meal times is an excellent way to help your little one's teeth stay protected from harmful sugars.
We're here to help your little one begin their oral health journey. For more information about pediatric screenings in Leesburg, VA, give us a call anytime at 703.777.4443.