Dental Implants – Leesburg, VA
Life-Long Tooth Replacement
In every aspect, dental implants are the closest thing to real teeth when it comes to prosthetics. They look like the real thing, are just as strong, and can last for decades longer compared to other options. And, you can get them right here at All Smiles Leesburg. If you're tired of missing teeth or dealing with a shifting denture, you can put both of these issues behind you for good thanks to Dr. McBryde. To learn more and schedule a consultation to discuss tooth replacement with dental implants in Leesburg, VA, give us a call today.
Why Choose All Smiles Leesburg for Dental Implants?
Highly Skilled
& Respected Dentist
Friendly, Low-Pressure Environment
State-of-the-Art Methods
& Technology
What are Dental Implants?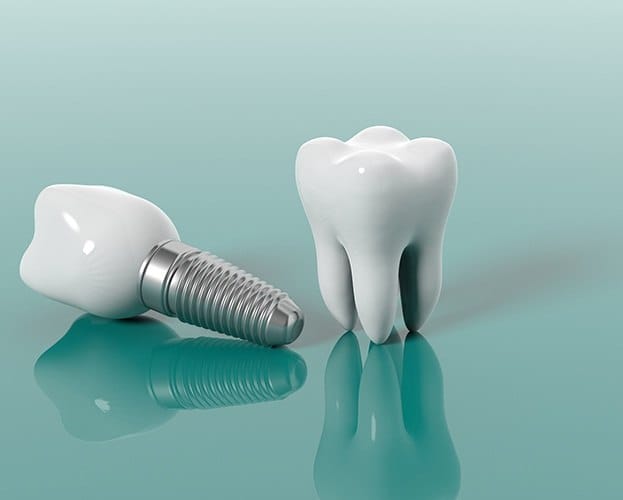 Dental implants are screw-like titanium devices that are placed directly into the bone of the jaw or upper maxillary bone. The implant provides a stable base for a dental crown which is placed directly over top of the implant, creating a seamless restoration that is almost impossible to detect with the naked eye. Once your implant has been placed, it will look and function just like a real tooth.
The 4-Step Dental
Implant Process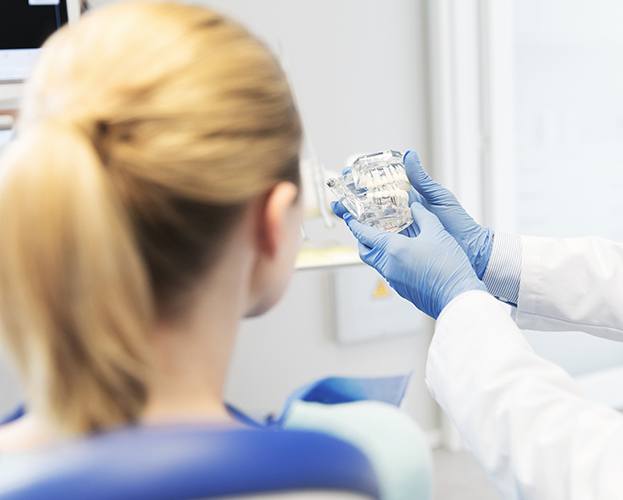 Dental Implant Consultation: We'll talk about your goals, give you an exam, and help you figure out whether dental implants would be a good fit for you.
Dental Implant Surgery: If you and Dr. McBryde agree that implants would be the right choice, she'll refer you to a local specialist who will place the new roots into your jawbone.
Healing: Over the course of three to six months, your implants will bond to your jawbone, and we'll eventually attach small metal connectors to them called abutments.
Delivery of Dental Implant Restoration(s): Once your mouth is ready, we'll attach your new teeth to your implants using the abutments.
Benefits of Dental Implants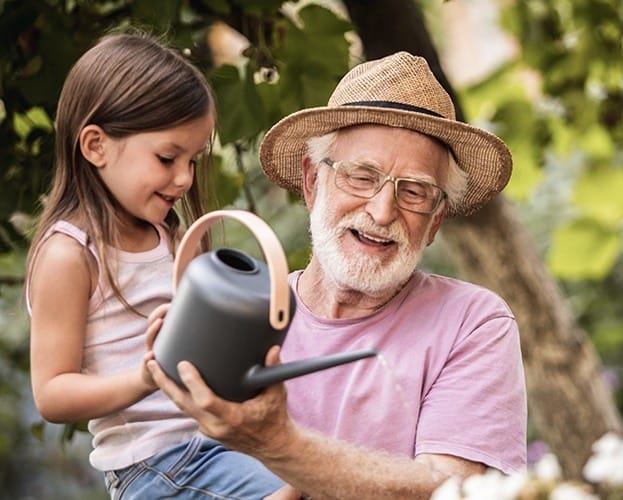 Millions of dental implants are placed every year, and that's because they offer several advantages compared to other tooth replacement methods:
30+ year lifespan (regular dentures and bridges tend to last 7-10 years)
Able to restore all of a person's bite strength (no food restrictions)
More natural-looking than other restorations
Easy maintenance (just brush & floss like normal)
Prevent bone loss
Clearer speech
New teeth never shift
Who Dental Implants Can Help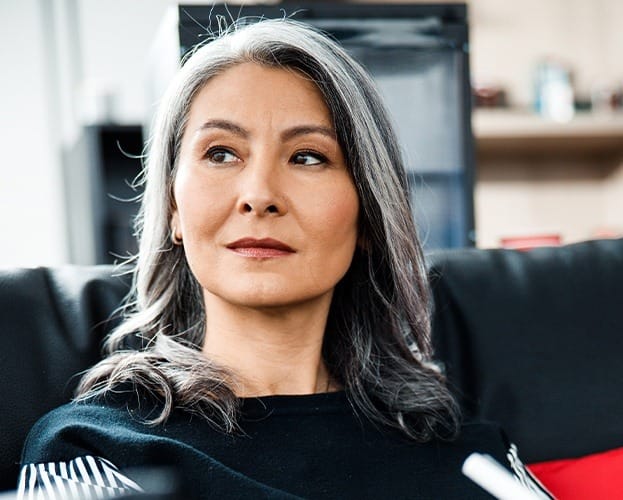 In order to determine if you are a candidate for dental implants, Dr. McBryde will conduct a thorough examination and discuss your medical history with you at length. Initially, an X-ray will be taken of your jawbone to allow for a detailed inspection of its density. In the case that you are not an ideal candidate for dental implants, your other treatment options will be thoroughly discussed with you. Some factors need to be considered for someone that is thinking about dental implant treatment. These include:
Gum disease
Osteoporosis and other bone diseases
Tobacco use
Pre-existing health conditions
Missing Single Tooth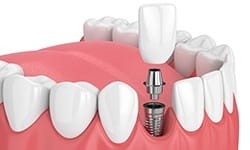 Rather than filing down remaining teeth to make room for a bridge, we can place a single implant topped with a crown, and it will be custom shaded and shaped to perfectly blend with the rest of the smile.
Missing Multiple Teeth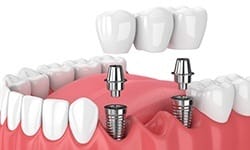 With just two implants, we can replace up to four teeth in a row. Compared to regular bridges, implant bridges are proven to last longer, be more stable, and look more natural.
Missing All of Your Teeth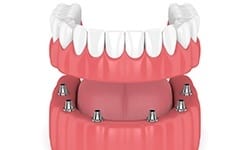 An entire row of teeth can be replaced with just four to six implants, which will serve as the foundation of a full denture. Implant dentures are comfortable, enable a patient to eat whatever they like, and maintain their day-one fit for several years.
Understanding the Cost
of Dental Implants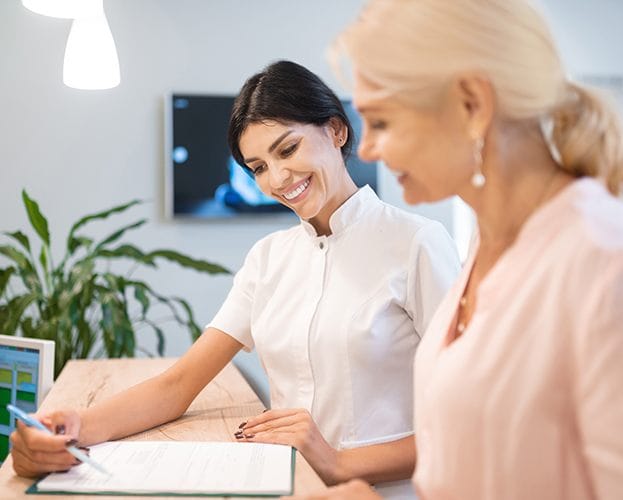 The cost of your dental implants may vary depending on your insurance coverage. Here at All Smiles Leesburg, we are happy to accept a wide range of dental insurance plans; give us a call today to discuss your coverage options.
For the best dental implant restorations in Leesburg, Virginia, trust the All Smiles team. Give us a call at 703.777.4443 for more information or to get scheduled today!