Orthodontics – Leesburg, VA
Straighter Teeth
without Metal Braces
Millions of Americans would love to straighten their teeth, but there is just one problem: they aren't willing to spend years in metal braces to do it. Thankfully, at All Smiles Leesburg, you don't have to thanks to clear aligners. With them, you can enjoy all of the benefits of orthodontic treatment without the drawbacks of noticeable brackets and wires. Think you or your teen could benefit from clear aligners? Schedule a consultation to learn more today about options for orthodontics in Leesburg, VA.
Why Choose All Smiles Leesburg for Orthodontics?
Custom Treatment Plans for Each Patient
Friendly & Highly
Skilled Dentist
Convenient Location with Plenty of Parking
Invisalign® Clear Braces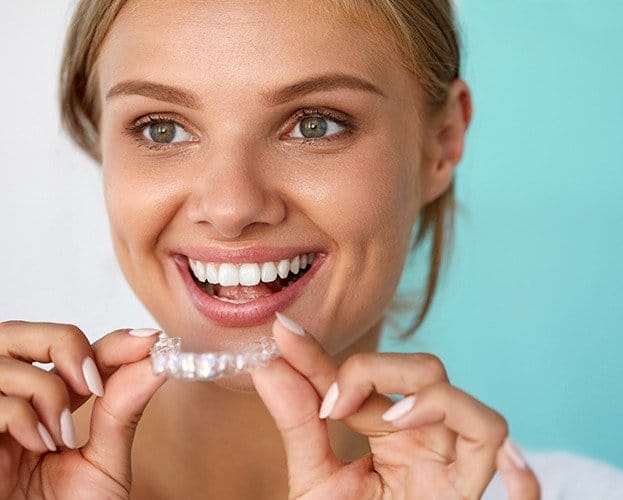 Invisalign uses a progressive series of plastic aligners that fit snugly over the teeth to gradually shift them into their ideal positions. When worn, the aligners are practically invisible, and the smooth plastic feels great against the gums and lips. Plus, a patient can take their aligners off whenever they want, meaning there are no diet restrictions with Invisalign. The average treatment time ranges from 12-18 months, but for minor cases, they can often be completed in as little as 6 months.
SureSmile Clear Aligners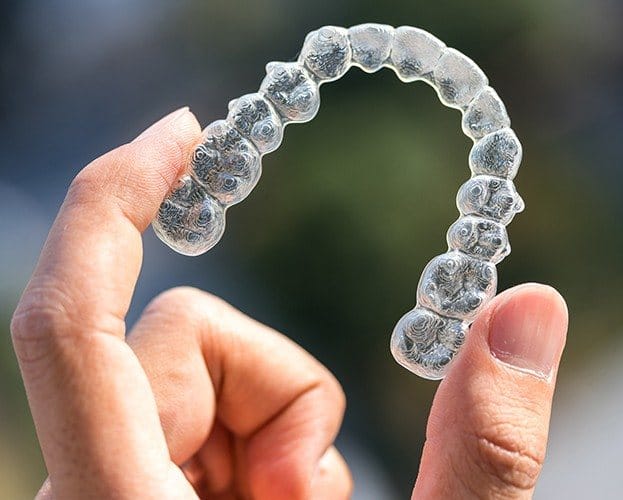 SureSmile clear aligners offer many of the same advantages as Invisalign and basically work the same way, but there is one major difference: the cost. SureSmile tends to be a more affordable alternative compared to Invisalign while still offering consistent high-quality care. Plus, SureSmile enables Dr. McBryde to work with advanced software to plan and monitor every phase of your treatment to ensure the perfect result is all but guaranteed.
Am I a Candidate for Invisalign®?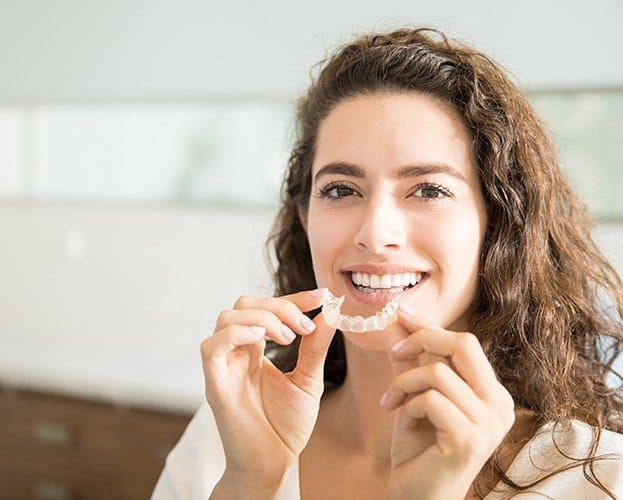 Invisalign treatment is recommended for teens and adults. Invisalign can successfully treat the following conditions:
Crowded teeth
Gapped teeth
Underbite
Overbite
Crossbite
Open bite
While Invisalign is able to treat a variety of conditions, there are some circumstances in which a patient may not qualify as an Invisalign candidate. These conditions include:
Gum disease
Extreme issues with bite (underbite, overbite, etc)
Children who are too young to understand how to properly wear and care for their trays
Aligning your teeth goes far beyond simply achieving a more aesthetically pleasing smile; straight teeth are much easier to care for and keep free of harmful plaque and tartar. Pursuing orthodontic treatment is a step towards a healthier mouth, and therefore, a healthier body.