Smile Makeover–Leesburg, VA
Invest in a Flawless Smile
If you're embarrassed by stained, chipped, or missing teeth, you can turn the smile of your dreams into reality. We can give your smile a makeover using the latest solutions in cosmetic dentistry . You won't think twice before showing your pearly whites. You'll benefit from natural-looking results when investing in a smile makeover.
Why Choose All Smiles Leesburg for a Smile Makeover?
Personalized Treatment Plans
Natural-Looking Results
Long-Lasting Results
How Does a Smile Makeover Work?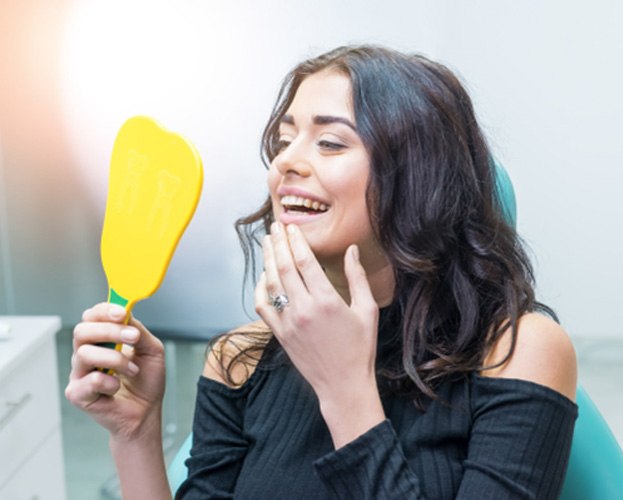 Your first step to an attractive smile is having a consultation with your cosmetic dentist. They will examine your mouth and learn more about your goals to create a personalized treatment plan.
A smile makeover isn't a single procedure. Instead, it involves specific treatments catering to your needs, like dental bonding, porcelain veneers, teeth whitening, or all-ceramic crowns. The process can be done in a single appointment, depending on your needs. However, more complex cases may require multiple appointments. Don't worry, your dentist will explain exactly how long it will take during your consultation.
The Benefits of Getting a Smile Makeover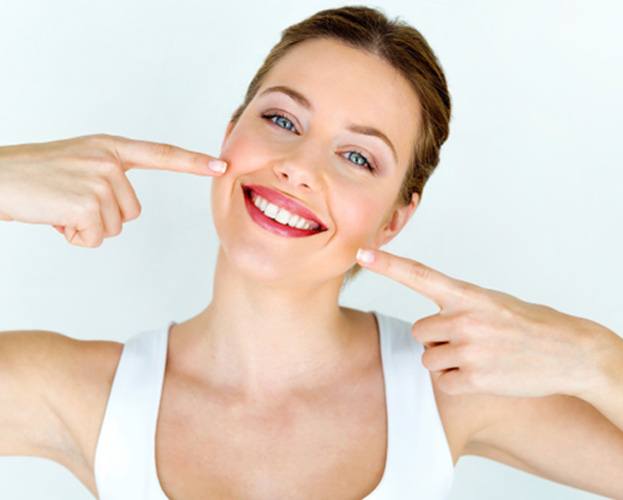 You can't put a price on the benefits of a beautiful smile. The way you feel about your teeth can affect your self-esteem. You might avoid social settings or hide your teeth when smiling for a picture. Not to mention, people form first impressions based on appearance. Unattractive teeth could be giving the wrong message.
Research has found that attractive teeth are attributed to youth, confidence, and success. A smile makeover can enhance your professional image, which just might lead to new career opportunities. In some situations, fixing aesthetic problems can also improve your dental health, reducing your risk of common issues, like cavities or gum disease. You'll lower your long-term oral health expenses because you'll be less likely to need costly treatments later.
Understanding the Cost of a Smile Makeover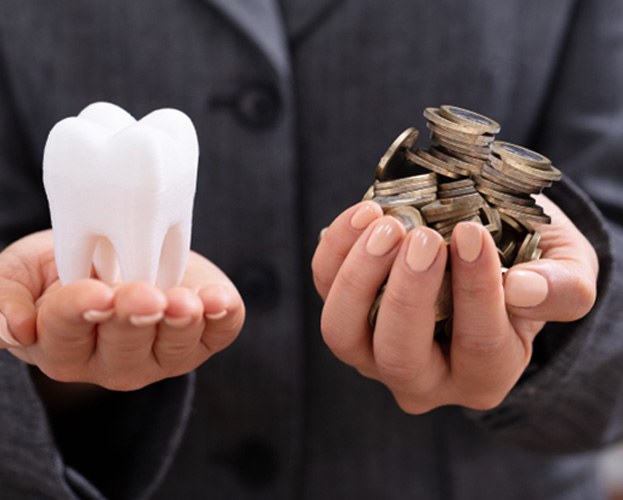 There isn't a set fee for a smile makeover because every mouth is as unique as fingerprints. Many factors will influence the cost, like preliminary procedures and the type of treatments needed. We will create an individualized estimate and explain the fees. We will also discuss your payment options to keep a picture-perfect smile affordable.
You can use your dental insurance to cover any medically necessary treatments. After meeting your annual deductible, your insurance can pay 50% to 80% of the expense of restorative procedures until you reach your yearly limit. Besides using your dental coverage, our office offers various financial solutions, like monthly payments through CareCredit. Based on your credit approval, you can benefit from little or no interest in financing.
Don't spend another day feeling insecure about your smile. Boost your confidence by scheduling your consultation for a smile makeover. Book an appointment online or call (703) 991-7554.