Emergency Dentist — Leesburg, VA
Urgent Dental Care You Can Rely On
No one ever plans on a dental emergency, but you can be prepared by having an emergency dentist's number in your phone just in case. This way, should you develop a toothache, or your child suffers a dental injury, then there is no delay in getting the care they need. At All Smiles Leesburg, we offer same-day and even weekend appointments for emergency dentistry in Leesburg, VA, ensuring that if a patient is in pain, they won't be for long. Give us a call to set up your next appointment!
Why Choose All Smiles Leesburg for Emergency Dental Care?
Weekend Dental Emergency Appointments and Walk-Ins Available
Skilled & Compassionate Dental Team
Same-Day Care in State-of-the-Art Dental Office
What to Do in a Dental Emergency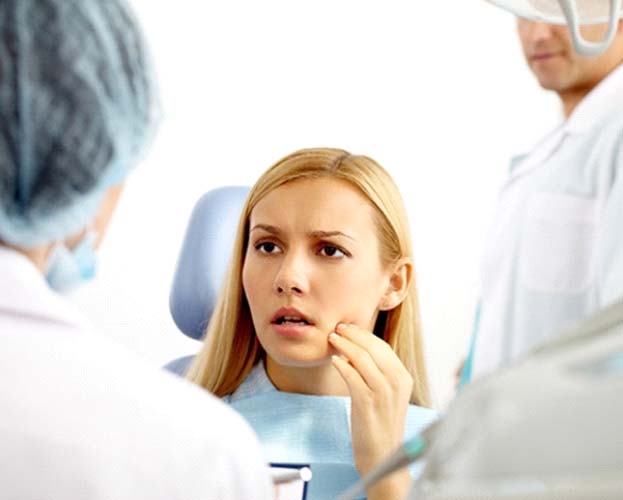 Call and schedule a same-day appointment: Start by calling our team and we'll let you know exactly what to do next. If this involves coming to see us, we'll go over first-aid so you can be as comfortable as possible ahead of your appointments. We welcome same-day visits, walk-ins, and have office hours on weekends, so don't hesitate to call!
Get examined by our experienced dentist: McBryde has just about seen it all, so you can trust her to provide a highly comprehensive exam and capture digital X-rays if needed to determine the source and severity of your dental emergency. If you are in pain, we'll get you relief as soon as possible.
Review your findings with us one-on-one: After performing your exam, we'll be better able to treat your symptoms and prevent your emergency from getting worse. You'll always be informed of the cost estimates of your care before beginning any phase of your treatment.
Get the professional care from our friendly team: Whether you need to have a dental filling, crown, root canal therapy, tooth extraction (wisdom tooth or otherwise), or something else, our office will work quickly to get your relief and your oral health back to normal.
The Most Common Dental Emergencies
It's easy to panic in the initial moments after you realize you're experiencing a dental emergency, but know that you don't have to deal with things alone. There are a few things you can do ahead of your appointment to improve your condition. If you believe you are experiencing any of the following, do not hesitate to give our office a call.
Understanding the Cost of Emergency Dentistry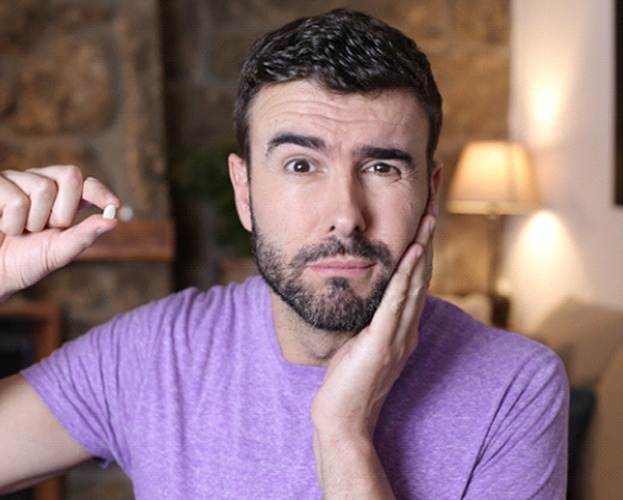 Naturally, emergency dental care comes with a price. It's important to be aware of the costs involved before you agree to any sort of treatment. Sometimes only a minor filling will be required, but in other situations, treatments such as root canal therapy may be necessary. At All Smiles Leesburg, the cost of emergency dentistry in Leesburg will be explained to you ahead of time so you know what to expect when the time comes for payment.
Every Dental Emergency is Different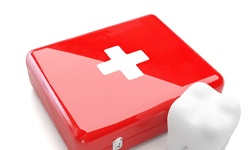 Believe it or not, visiting your emergency dentist is relatively inexpensive. During your appointment, our team will evaluate the extent of your condition and determine which treatments are necessary to get your smile back on track. Since every case is unique, it's impossible to provide an accurate cost estimate until you come in for an exam.
However, some common solutions for dental emergencies include root canal therapy, extractions, dental crowns, and TMJ treatment. We will explain our findings and the recommended treatment plan, plus provide a cost estimate in advance so there won't be any surprises!
Taking Care of Your Smile Can Save You Money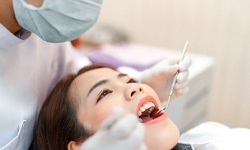 Not every dental emergency is entirely avoidable. Although some happen because of accidental injuries, the majority are the result of unchecked infection or damage. Fortunately, you can keep your smile healthy and save thousands of dollars over the years by investing in routine dental checkups.
On top of that, you can avoid breaking the bank by visiting our team as soon as you notice something wrong with your oral health. Taking care of a problem right away will help you avoid needing more expensive and extensive treatment later on.
Does Dental Insurance Cover Dental Emergencies?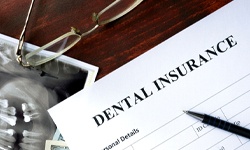 The good news is that most dental insurance plans offer some level of coverage for emergency situations. At least one yearly emergency exam is typically fully covered, while common services associated with hurting teeth like root canal therapy, extractions, and dental crowns are eligible for 50-80 percent of coverage. Of course, every policy is unique which is why you should confirm the details with your insurance provider before committing to anything. Our team is more than happy to help with this process if needed!
Another Option for Making Dental Emergencies Affordable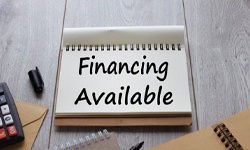 Don't have dental insurance? No problem, you still have access to an emergency dentist in Leesburg! We offer flexible financing through CareCredit or Sunbit. These third-party financiers offer patients low-to-no interest payment plans. Contact us to learn more!
How to Prevent Dental Emergencies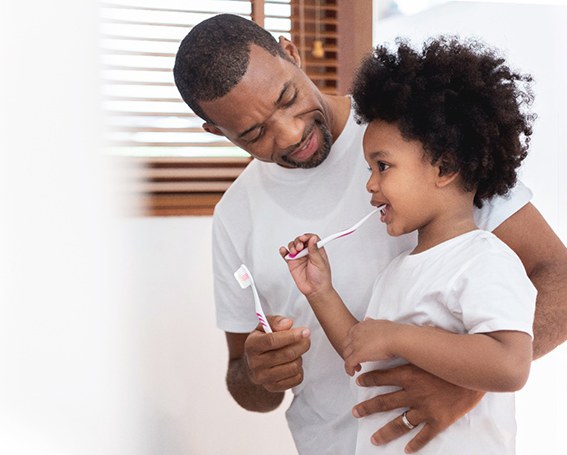 A few daily practices can all but eliminate your risk of a dental emergency, including the following tips below. While this includes practicing good brushing and flossing, did you know that you can harm your smile if practicing oral hygiene in the wrong way? Our office is here to help you prevent dental emergencies before they happen – not only will this help you save money on future dentistry, but it can save you a lot of unnecessary discomfort and time spent in the dental chair.
Visit Your Dentist Regularly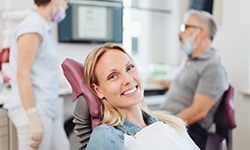 Visiting the dentist twice a year for exams and cleaning is one of the most effective ways to prevent dental emergencies for a few reasons. Not only does it give our office a chance to examine your mouth for potential issues on a regular basis, but we can perform detailed cleanings to remove plaque and tartar before they can cause cavities or infections. Be sure to contact our office as soon as possible if you notice any out-of-the-ordinary symptoms.
Maintain Good Oral Hygiene Habits at Home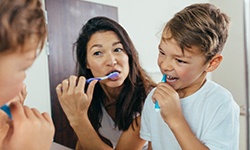 Brushing and flossing at home are vital to keeping your smile healthy in between professional checkups. Brush twice a day and floss at least once a day to avoid plaque buildup and consider using an oral rinse for an even more thorough cleaning. When brushing, be sure not to brush too hard – for reference, you only need to hold your toothbrush with two fingers to keep your teeth clean. When flossing, don't force or snap the floss – gently slide it up, down, and around your tooth to clean off plaque and food debris.
Watch What You Eat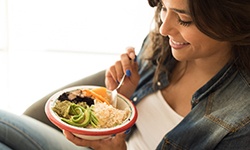 An untreated cavity can trigger an infection without professional attention. Additionally, acidic and sugary beverages like soda and sports drinks can break down enamel, leaving you with weakened teeth and more sensitivity. Avoiding very hard, sticky, or chewy foods is also recommended. To reduce your risk for dental emergencies, keep your diet balanced and incorporate fruits, vegetables, dairy products, lean proteins, and whole grains into your meals as frequently as possible.
Wear a Mouthguard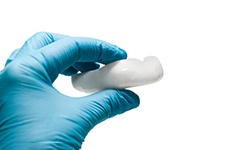 There are types of mouthguards you should consider to protect your smile from chips and cracks – athletic mouthguards (or sportsguards) and nightguards.
Sportsguards are generally reserved for those who play contact sports like football, basketball, hockey, and other activities where the risk for injury is high. Alternatively, if you have a teeth grinding and clenching habit while you sleep, a nightguard can be worn throughout the night to prevent cracks or chips to your enamel.
Use Tools to Open Packages, Not Your Teeth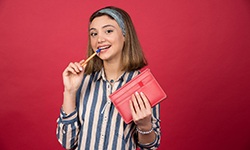 It's never safe to use your teeth for tasks better suited for dedicated tools. For example, don't use your teeth to trim your fingernails or open packages. Additionally, if you have a bad habit of chewing on pens and pencils, try to replace it as soon as possible. These habits can easily lead to a cracked tooth that requires emergency treatment to resolve.