Advanced Dental Services & Technology – Leesburg, VA
Precise Dentistry for Long-Lasting Results
At All Smiles Leesburg, we believe that the key to great-looking results that last for years to come is by providing detail-oriented treatments. By utilizing the latest diagnostic technology, like our intraoral cameras, digital X-ray imaging system, and digital impression system we're able to do just that, as well as make sure that no stone goes left unturned during each of your bi-annual checkups. You can learn more about some of the technology you can find in our dental office by reading below.
Committed to State-of-the-Art & Comfortable Dental Experiences
Clear Diagnostic Imaging for Accurate Diagnoses
Comfortable, Streamlined Dental Checkups
Precisely Fitted Dental Restorations with Digital Impressions
Intraoral Cameras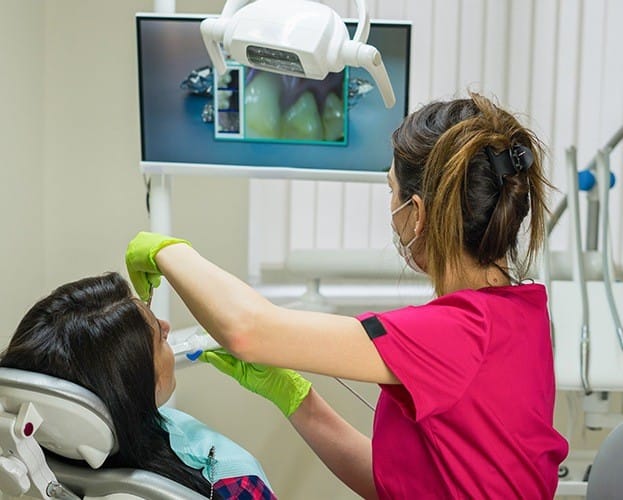 Our intraoral cameras are small, handheld devices that we can easily maneuver around the mouth to gain an up-close and detailed view of hard-to-see nooks and crannies. It has the ability to capture video footage as well as still images as we're examining your teeth and gums, providing us with an additional educational aid to teach you about what oral health issues you may face.
All-Digital X-Rays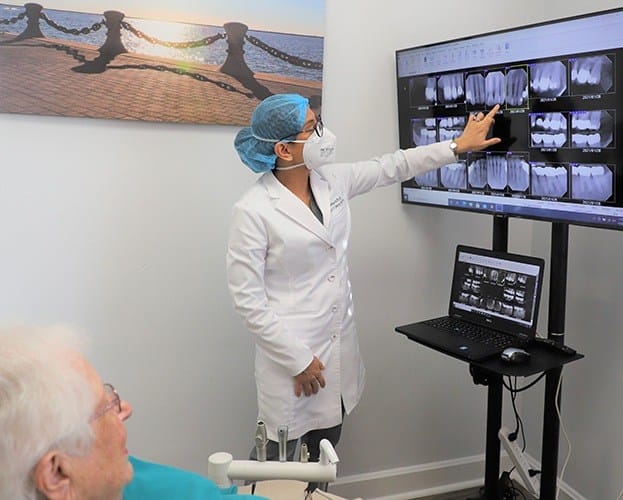 Unlike its film X-ray counterparts, digital X-rays don't require image-development and are able to produce clearer, more easily transferable diagnostic images that allow Dr. McBryde to view the area of your mouth that lies below the gumline. The image quality is also clearer, which leads to more accurate diagnoses. We typically capture X-rays at each bi-annual checkup that we conduct, so we can check the mouth for tooth infections, cysts, and impacted wisdom teeth.
Digital Impression System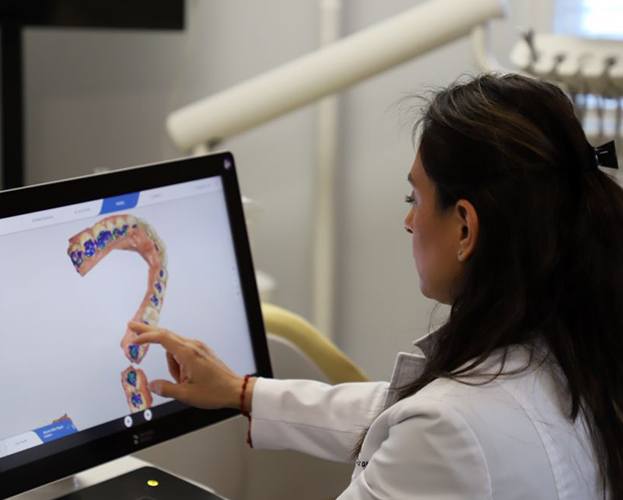 Instead of using goopy putty used to capture impressions of teeth to create custom-fitted mouthguards and restorations, we utilize a more accurate digital impression system. All we need to do is gently wave the camera over your arch or single tooth, and it will capture and store a digital blueprint of the area that we can send off to our laboratory to craft a perfectly fitted mouthguard or restoration.